Hello my friend, my name is Cesar Ramirez and this is my story in the bridged version.
I have been passionate about Computers, Electronics, Networks, and Social Media for a great chunk of my life. During my Computer Engineering studies at Cal Poly, San Luis Obispo, CA, I became passionate about building technology products. As a matter of fact, I built one of the first portable CarPuters (Computers inside cars) back in the late 90s and used my skills from Electrical Engineering and Computer Science to apply it to the project.
I worked 20-30 hours a week during my studies at Cal Poly to pay for my education. I was also a full-time student 3 out of the 4 seasons of the year at Cal Poly. I graduated as Computer Engineer the Spring of 2001. I held summer internships with large corporations such as Hewlett Packard and Xerox. I learned how to apply my education, but most importantly build wonderful relationships.
Since 2001, I have kept myself involved in a wide array of activities and projects including consulting for small business owners, home business owners, building sales teams and understanding how to improve the infrastructure of any business. I believe the relationships built inside a corporate setting or even outside are important because you get to partner up on some amazing people and ideas.
In April of 2009, I hired a multi-millionaire business coach name Jeffery Combs from Golden Mastermind Seminars, Inc. (www.goldenmastermind.com/). If you don't know who Jeffery is, you deserve to connect with him on Facebook. He has coached over 5000 clients ranging from professional athletes, corporate business owners, direct sales and many more. He changed my methods of thinking and doing business. After returning from his coaching, I was able to produced $23,000 in one month's time. I almost flipped out and couldn't believe it since the average paycheck as an Engineer is only $5000 per month before taxes.
All this came from understanding marketing strategies and being able to connect with the right people. I was able to market myself from the comfort of my home using different tools that educated me on SEO, SMO, and PPC. I was able to attract the right people into my life that were like-minded thinkers.
I am a strong believer that the right person will ALWAYS join your team. You branding yourself online will attract the right people into your enterprise and will filter out the wrong people. Therefore, I look forward in connecting with you and assisting you in your journey to reach your ultimate goals. It's not a straight road, but a road definitely less traveled and worth the effort. Make it a profitable hour.
Your Partner in Success,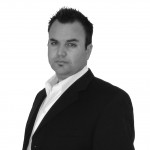 Cesar Ramirez
Skype: cesar8ramirez
Email: cesar@cesarramirez.com
Friend me on Facebook: Cesar Ramirez on FB
Check Out My FB Page: Cesar Ramirez Fan Page (Free tips on marketing)

Blog: http://www.CesarRamirez.com
If you would like to connect with Cesar, please enter your name, email and phone number (optional) below.
TESTIMONIALS