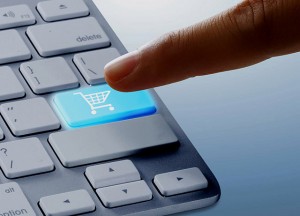 There's only more than two months left until we bid goodbye to 2015. Of course, with the passing of time comes change. So how will online selling be in 2016? What will be the trends in that period, and most importantly, how can you capitalize on them?
A new infographics released earlier by Smart Insights provides us a glimpse of what online retailing holds next year for both sellers and buyers.
More Customers Will Prefer Mobile Phone Transactions
There will be an increasing preference of people in using their mobile devices for transacting online. The primary reason for this is the convenience the process provides. Then shopping around online also presents customers with plenty of options.
On the part of sellers, this presents a good opportunity to save on operating expenses and increase the range of their influence. First, an online store no longer requires shopping assistants who will watch over customers as they make their purchases. Second, the need to spend on putting up a physical store will no longer be compulsory.
However, a drawback of this trend for online business owners is that it will present a tighter competition in the market. Going back to the consumers, it's completely a winning scenario for them as this will force sellers to offer better quality of products and services at more competitive prices.
There Will Be a Growth in the Purchasing Power of Millennials
The source also reveals that if there is a certain demographic in which you should be focusing on, it should be the millennials. Research shows that this certain part of the population are big spenders.
It says that out of the two billion millennials living worldwide, almost half of them account for half of all retail spending around the globe. Their projected spending this year is pegged at $2.4 trillion. In 2018, it is estimated to reach up to $3.4 trillion. After that, when these people all become part of the working force by 2025, the numbers are expected to grow more.
Beacons Will Play a More Important Role
Lastly, beacons will no longer be just a way to locate or monitor your friends or family members. Starting next year, these will get further integration in the retail sector.
Macy's already makes a heavy use of these to get more personal with its customers by sending them tailored advertisements, discounts, coupons, suggestions and other stuff that would improve their experience with the store. So far, this strategy has been working well for them. Seeing their success with beacons, it is foreseen that more retailers will emulate their strategy in the coming year.
Aside from the enhanced customer satisfaction and closer relationship with them, your business could benefit from beacons too with its analytics tools. The interactions and transactions recorded there will allow you to spot trends easily, assess demands quickly, and react accordingly to them in order to keep your pace or maintain a step ahead of your competition.
Infographics
Below is an infographics from Smart Insights that offer more details about the topic: