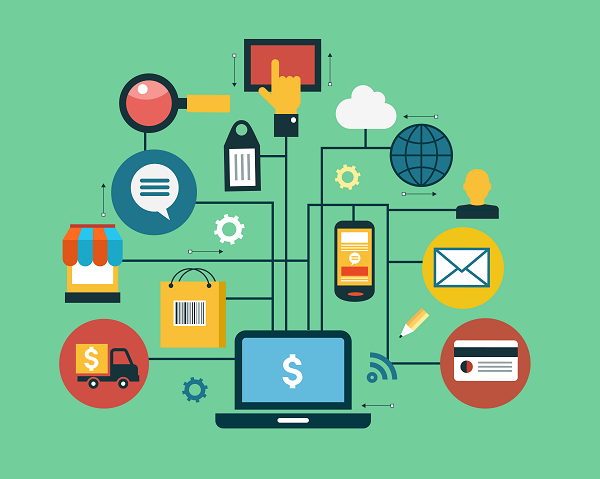 Everybody will agree that electronic commerce or eCommerce is a mainstream way of doing business. All major organizations have their own websites and engage in online sales of products and services. Even small and medium-sized businesses have learned to tap the virtually-limitless potential of the Internet to reach their intended markets.
eCommerce is basically about the sale of goods and services, and transfer of funds, through an electronic network such as the Internet. While earlier versions of eCommerce existed years earlier, the 1990s is considered to be the period when online trading flourished due to consumers having more access to the Internet. It was also during this era that online retail giants Amazon and eBay started operations. A small trivia: Amazon is said to have started in a garage selling books.
eCommerce Equals Accessibility
Some people prefer online shopping for a variety of reasons, foremost of which is accessibility. Retailers' websites are available 24/7 (24 hours a day seven days a week) and may be accessed at any hour of the day. Most are user-friendly, a feature that developed from past experiences by businesses with complicated and tedious site designs.
Perhaps a significant component of accessibility is its international reach where people from different parts of the globe gain unlimited access to the virtual stores. The full strength of 24/7 operations of online stores comes to fore from its ability to service customers from various time zones unlike some grocery stores in Calabasas.
A natural consequence of the global reach of eCommerce is the virtual elimination of cross-country business barriers and their attendant bureaucracies in international trading.
Friendly Web Designs
Web designers for online sellers implement standard features in their designs to make websites more accessible to consumers. The attention given to accessibility is well-grounded because millions of visually-impaired individuals use the Internet too. Sellers whose websites are easy to navigate will garner a bigger customer base. Towards this end, a well-designed website usually contains a content link at the very top of the page, audio options and absence of time limits within which to complete specific actions.
Of course, there are always apparent downsides to everything, including eCommerce. The primary complaint against online shopping is inability of the purchaser to personally examine the product before buying it. Buyers are therefore forced to rely on product descriptions and warranties by the sellers. For the impatient shoppers, the unavoidable delays from purchase to shipment and eventual receipt of the product is another negative point of eCommerce.
Maximizing the Benefits
People who have products to sell and want to sell them online have to take into account these pros and cons of eCommerce. Successful leveraging of products and services necessitates knowledge of different aspects of eCommerce in order to maximize their advantages and minimize the disadvantages. If you believe that you can get the best out of your products and services through an online store, then you should start right away.
Are all these efforts and expenses associated with http://thetrailerboy.com/utility-trailers/ worth your money and time? Definitely yes. There are numerous reasons to make eCommerce a financially-viable platform to invest in.