<================= Please RETWEET! Your Abundance Mind Deserves to Receive it All!
Nothing in life is FREE? That's what you're told growing up and you hear it around you. Below is some content you can take advantage of FREE that will impact your life and business. It's your favorite 4 letter word. FREE. Also, I offer top psychic readings, to boost and enhance your mind and think clearly.
[Webinar- The Entrepreneur's Corner]
Hello my friends. Cesar Ramirez here. Opt-in to the form at the
top right so you can receive email from me.
Note: These are generic webinars
and there will be no pitching of companies so
feel free to have your downlines learn
from all this. You and your business will thank
me later. 🙂
I will leave 10-20mins open for Q&A.
To Your Abundance,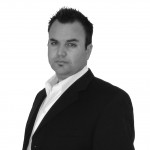 Cesar Ramirez
http://www.CesarRamirez.com
Follow Me On Twitter – Southern California Twitter Guy
Friend me on Facebook – Cesar Ramirez on FB
Check Out My FB Page – Cesar Ramirez Fan Page (Free tips on marketing)
Wanna Work With Me? – Work With Cesar Ramirez
PS: You can get updates like this and others by entering your name and email in the top right box of my site.
PSS: If Your Upline Does Not Have a Step-By-Step Blueprint For Success, Check This Out (Unless You Already Have Too Many Leads) – Click Here For Instant Access
————————————————–
How to use Automation in Facebook for Business.
5/6/2010 – Update: The new version of Facebook FriendAdder allows you to address the person with their first name. So it sounds more personal-able 🙂 . Use the code
Step 1- I use this tool called "Facebook FriendAdder" [Download It Here]
Step 2- I found a group that was my target audience
I'm going to give an example
Let's say the network marketing company is called 5Linx
I blasted out to add 30-50 people from an 8000 5-Linx group while auto adding them that said:
"Hello <FriendFirstName> , my name is Cesar Ramirez and I just found you in the fan page for 5Linx. I have a tool that I use which has generated me over 50 targeted leads in a single day. If this tool helps you out, you can thank me later. You and your business deserve the tool: http://www.AttractedLeads.com"
Bam! It worked like butter. Now the 5Linx folks are taking the bait thinking I'm in 5Linx and this is exactly how reverse psychology works in business. You are not lying to them because you never said you were in XYZ company. All I said was that I just found you in that fan page.
I no longer have to add friends manually and this to me is like having multiple hooks out there. Enjoy and please RETWEET at the top if this empowered you in anyway.
Great news! Facebook Friend Adder Pro is now released. It allows you to do a lot more then just massively ad friends. You can post on friend's wall. Details:
1) Manage Accounts;
2) Manage Proxies;
3) Find Targeted Friends;
4) Add Targeted Friends;
5) Message Targeted Friends;
6) Add Online Friends;
7) Message Online Friends;
8) Remove Sent Requests;
9) Confirm Received Requests;
10) Invite Account Friends;
11) Post Wall Updates;
12) Like Wall Updates;
13) Comment Wall Updates;
[Buy Facebook Friend Adder Pro Here]

Your partner in success,
Cesar Ramirez