Hello my friends!
This is a reminder of tonight's awesome event with a long time friend who
has rocked it with lead generation in the internet space. If you caught my
boo-boo, it's at 6pm Pacific / "9pm (Eastern)". I wrote 7pm Eastern on my last
email and so make sure you make note of that eastern time folks!
Register here if you haven't:  http://diamond.enterthemeeting.com/m/HRXTDQHV
I have to say I had an amazing time yesterday with my '3 sons' at Legoland. Mysister, Dr. Veronica M.D., was able to join us. She has been home taking care of my ill father who has had a recent stroke. Thank you all for your Prayers, emails and messages on Facebook. He's recovering quite well. If you are looking for short sales in MD, you will surely find Shawn Wilkinson. My wife and I are grateful for this industry as it allows us to get up and go as we please for emergency situations or even family fun events. It's my vision to see everyone on this list achieve their dreams.
If you'd like to share a piece of your dreams, feel free to let them out of the box :-). Leave your comments at below this post.

Listen, I am going to be doing a webinar in a few hours (9pm EST/6pm PST)
that will show you a new method of generating quality phone leads for your business.
It will be a duh moment once you see this…

It's so simple that you will wonder why you haven't thought of it before.
Anyway, I have invited a special guest to come talk about this method of generating quality leads.
He is the Co-Founder and CEO of the software company and he is going to be showing you how they came up with the system and how they generated over 129,000 phone leads in just 3 months. Network Marketers, Real Estate, Insurance Industry, Top-Tier, Sales and Marketing industry you deserve to be on this webinar, we buy ugly houses cleveland so that we can do a remodeling job on them and higher their value! Your Property Management Search Stops Here!
This will change the game for you and help you get leads faster, prospect better and convert more leads to sales.
Join us on the webinar to learn more.
We will have a special Q&A session where you can ask him questions directly.
He will also be giving you a one-time special access to try out the system for yourself.
See you on tonight!
Cesar

Recently, my friend Charlie's dad past away and left the family devastated. It happened so fast that Charlie called me to let me know the terrible news. His dad was only 51 years old and died of a sudden stroke. As I tried to consult and connect with Charlie on his loss, Charlie made it clear that his dad's savings took a hit big time because of the funeral expenses. At this point, it clicked to me that his dad didn't have life insurance. The value of life insurance is like the foundation to your house. If you don't have it (even away from your job), what you put away in savings does not matter without this insurance. If something unfortunate happens, heaven forbid, for example you got hit by a car and you don't have an insurance, you can consult http://www.tjwillmakeempay.com/Articles/Shawneeland-Kentucky-Car-Accident-Lawyer.shtml for a corresponding legal move . Most people lack a good understanding of tort but there are good resources on tort law that will let you know if you should add it to your insurance policy.
Now a days it is so important that we understand the value of getting involved with insurance companies. It helps us meets our needs in times of emergencies, and worst sudden death. I always believe that with enough understanding about the benefits of insurance, it will keep us prepared no matter what happens.
Although the insurance industry has a formula for every life circumstance, you really need to know the amount of your annual income (before Uncle Sam takes his share) and multiplies it times the number of years left until your retirement. Meaning, the first thing to do before you  choose the right type of insurance and insurance company is to know how much you can afford. So,budgeting is a must. Most American's don't know how to budget. I recently sat down with a great friend of mine who has been in a company called Primerica for over 11 years. He created a Financial Needs Analysis (FNA) for me and assisted me in budgeting myself. No bank has ever done that for me… No friend or family member has ever cared enough to do that for me. I'm going to guess it is because they have no clue on how to budget because this is something that wasn't taught to them. Whether it's a lack of education, fear of assistance, or just plain selfishness, it doesn't really matter because those that are willing to care will always show up at the right time and will never hurt you.
So let's figure you earn $50,000 a year and you plan to retire in 20 years, you are looking at about $1,000,000 needed for your family should you die today. However, this figure is not a true representation of their future need if you consider that your family will also be receiving Social Security benefits, an income from your spouse if not immediately, sometime in the future, and the savings you have accrued.
Keep in mind that on your death (after the tears are dried) your beneficiary will get one lump sum to pay for death benefits and to then invest the remainder so that each year, the day-to-day expenses can be met. The key here is to "invest" as this lump sum can then earn money over time for college expenses, etc. There are a number of factors to look at while you fine tune the amount you need to leave for your dependents.
Social Security
If you have been working for over ten years, your dependents are entitled to a part of your social security payments you have made while employed. If your employment is less than ten years, there may still be something in the pot for them if you die today.
The Social Security Administration helps you figure out the amount for your dependents on their website, and you can use their calculator to figure out how much will be available to your family per month. Then multiply it by twelve to figure out a yearly disbursement. Then subtract that from your yearly salary and you have a significantly lower annual need for your family.
One caveat…if you are suspicious of Social Security's long term ability to pay your dependents, then you may want to ignore this figure.
Extra Income
Your replacement salary can also be reduced by figuring in a spouse's paycheck. Even if your spouse is not working now, and your children will have a few years before they can be left alone while your spouse works, there will come a time when that will be possible. Figure this into your ultimate replacement salary as well. Remember that you want to provide for what your dependents will really need. The less you pay in life insurance premiums, the more you will have to invest for th eir future, and optimistically, you will be there to enjoy it.
Savings are another source of income to factor into determining how much life insurance to purchase. Take that amount and subtract it from your final total life insurance sum.
Extra Expenses
There are other expenses your demise may engender and you don't want to forget them as you try to assess your dependents' future needs.
Funeral expenses
It is expensive to die. Funeral costs can average over $5,000 and if your family is lavish, over $10,000. Add this figure into your final insurance disbursement.
Mortgage
If you are concerned about losing the house, we are here, we buy houses. There are life insurance policies that will pay off the mortgage upon your death. However, it might make more financial sense to just include the mortgage payments in your replacement income figure as the mortgage payoff can increase life insuranc e premiums. If you choose to give your family some peace of mind when it comes to this costly bit of real estate debt, make sure you deduct that amount from your final replacement figure, and make sure you have elmhurst real estate attorney following every step, you can also contact Jamie Hooper and ask for some assistance.
Health Insurance, etc.
Your employer may be providing health insurance for your family that may end when you do. If your family has no group health funds to tap into, the cost of health coverage may rise sharply. Be sure to include this cost in the replacement total sum.
What next?
Okay, you have that wonderful replacement figure to cover all exigencies in your family's future, should you depart terra firma a tad early. Now what?
There are two types of life insurance: term life insurance and cash value insurance.
Term Life Insurance vs. Cash Value Insurance
Term life insurance means that you pay premiums to cover the cost of the insurance that will be disbursed upon your death. The idea is that the closer you get to retirement your coverage will diminish, as your replacement figure will lessen. Your kids are out on their own and no longer need your income to sustain them and you can more than likely drop the policy that has been renewed annually with no penalty or problem. Term life is basic and to the point. Cash value (encompassing whole, universal and variable life insurance) is not.
Cash value policies take basic term life insurance and then add a savings aspect that is tax sheltered and long term (long term meaning for your whole life!) With cash value plans, you pay for setting up a savings plan and its investment as well as the fees for your agent's commission for doing this (not inconsiderable). To begin to make financial sense, you will need to hold onto the policy for fifteen to twenty years.
A part of your premium (comparable to the amount you would spend on term life insurance) goes to the actual life insurance. The rest of the yearly bill goes toward a cash value account and management fees. The idea was for this savings account to provide for your post retirement needs. When you die, the remainder is passed on to your beneficiaries. However, actually getting some of that money for those post retirement needs is not a slam dunk, and the amount taken out is taxed.
Your best bet is to buy the term life insurance and take what you would pay for them to invest and invest it yourself. If ever you are injured and you seek justice? george collins pa is the perfect one for you. Buying term life is a relatively simple procedure that allows you to compare apples with apples when shopping around for the best policy at the best price. Get a renewable policy and you do not have to have a physical exam each year. Get a convertible policy and you can opt for a cash value policy in the future.
Cash value policies have the advantage of being tax sheltered. There are other tax sheltered savings plans that are not as costly nor as constric ting including IRA's, company retirement plans, etc. that enjoy lessened financial consequences if you tap into your funds for college, first-time-home down payments for example. Cash value policies proffer limited variety in the type of investment options as well. Don't look for a shopping mall of opportunities in your plan. What cash value offers the consumer is a disciplined savings investment. But a more financially astute option would be to have an amount automatically deposited to savings or other investment accounts from your payroll check.
In closing, what I have gathered from my studies, most agents tend to sell cash value because it's for the benefit of the agent to get more money in their pocket but less coverage for the consumer. What I recommend is to sit down with a Primerica rep and get your questions answered. They have been in the industry for over 33 years and just recently went public on April 1st, 2010 and broke away from Citi. Fortunately, I have access to the top people in the company and they have seen the ups and downs in the industry. There is no better way to get plugged in then from someone who has had success like myself with their coaching and resources. Contact me and I will get you access to that network if you are concerned about your the direction of your finances or pick yourself a best savings accounts to keep your money safe. If your mentality is, "I already have life insurance at work." Let me ask you this, if you are no longer able to work because you are terminally ill, and you get terminated from your job, you have ZERO coverage and it's too late for you to get life insurance. It's better to not need it and to have then to need it and not have it. Unfortunately, things like this happen. Make sure to find a qualified attorney for playground injuries.
Remember, nothing that you make and are putting away in savings make sense unless you have a Term Life insurance. Think about your love ones and the protection of your children's future.
See you at the top,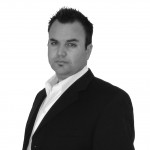 Cesar Ramirez
760.297.0366
cesar@cesarramirez.com
Your honest online marketer…
Assisting one family at a time to become financially independent
by creating more entrepreneurs.