You may have heard of the service AddMeFast. I have found it to be such a cool concept were you get paid points by helping others syndicate their content. Now I don't know if you agree or not, but I believe the world is always a better place when you help others. Be that servant leader.
So my advice to you is join AddMeFast and take advantage of the concept of social syndication. After all it's FREE to join and they give you points
play with.
Let's take a look at the content that you can add. Here's a screenshot snippet of the inside: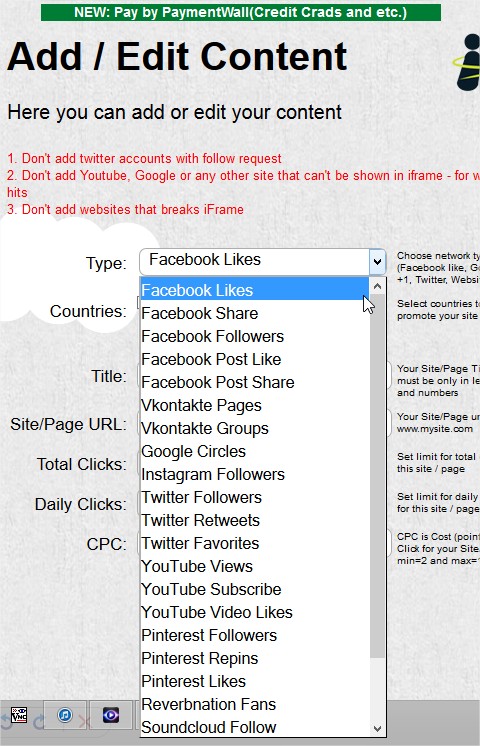 As you can see, the options for social media syndication are perfect. Whether you want more likes on your YouTube Video, Facebook Fan Page, Twitter, and much more, you have the ability to help others and they can help you.
Now they also have paid services where you can buy points. I believe 5000 points will be about $25 if you wish to just skip to the head of the line and get more traffic.
Go here for more information and to grab your account.
My stats to my FB Fan Page from Add Me Fast: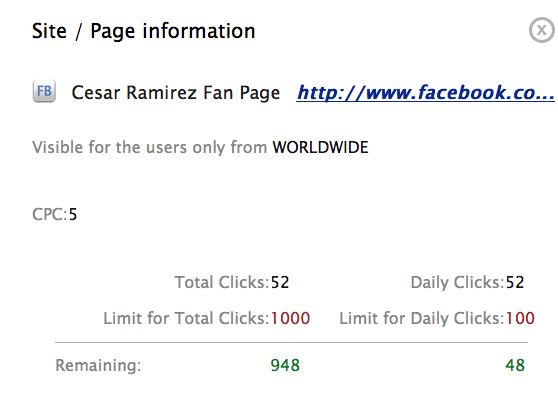 Cesar
P.S. Still struggling to get leads for your business? This system is still working for me. http://www.AttractedLeads.com