For years since I was a young kid, I remember biting my nails. It's out of anxiety, nervousness, or whatever that dirty little habit came from. I finally broke the code to stop biting my nails. For 3 months now, I have not bitten off a single nail. I'm proud of breaking this habit.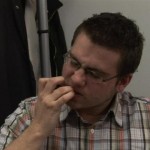 It all started from listening to an audio from Tony Robbins where a client said, I will refuse to work with you if you cannot control your nail biting habit. It made me think of myself and my posture. How can anyone take me seriously if I don't control that habit. Therefore, I made a decision to let me nails grow and I have not bitten one off since that decision was firmly set.
So if you're in the same position I was in, and care to start having nice looking nails, this guide may help avoid further nail biting.
Step 1) Think of a change of mindset when feeling nervous. If you feel like you're in a sticky crummy situation and you must go bite your nail, think of something that makes you happy. Change that mind quick because it will result in a grinding of nails :-).
Step 2) Start to listen to some positive audio like I have been doing. Take yourself out of the negative environments like people at work, friends, family, etc.  It's sad, but these scenarios can and will affect your living situation.
Step 3) Get accustom to change. It's ok to be different to be normal. I know that sounds a bit strange but think of yourself as the outsider so that you can live a normal life inside. I know sometimes I change my way of being for the best to stay away from negative situations. I have to change or else my life won't. This has a lot to do with self-control of nail biting.
If you have any other advice on sharing with others, I'd like to hear them on how to stop nail biting. For now, I have broken one of my worse habits ever :-).
To Your Abundance,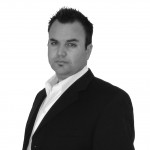 Cesar Ramirez
http://www.CesarRamirez.com
(951) 595-7758
Follow Me On Twitter – Southern California Twitter Guy
Friend me on Facebook – Cesar Ramirez on FB
Check Out My FB Page – Cesar Ramirez Fan Page (Free tips on marketing)
Wanna Work With Me? – Work With Cesar Ramirez
PS: You can get updates like this and others by entering your name and email in the top right box of my site.
PSS: If Your Upline Does Not Have a Step-By-Step Blueprint For Success, Check This Out (Unless You Already Have Too Many Leads) – Click Here For Instant Access