<<<<======Share on Facebook Here
<<<<====== If you Like, RETWEET HERE
And Comment Below!
How To Build Money
The methods of doing business have definitely changed. Are you prepared? If not, it's back to the rat race you go and you will be running a non-profit business from the discomfort of your home. What do I mean? Read closely to find out.
You see, many folks are trying to perform what use to work in the 1980s and 1990s in business and are still asking themselves "how to build money"? Calling someone on the phone isn't as effective as it use to be. Take me for example. I use to spend hours dialing and picking up the phone to prospect. I'm not saying it doesn't work still but I am saying that the idea of getting in front of your prospects are different. Teens now, Generation-Y (born after 1990s), don't even want to communicate via voice. They all want to use a text messaging system or digital social medium to communicate.  So we have to get into their minds and prepare for the future. Facebook, Netflix, and Twitter figured it out. Have you ever received a phone call from any of these companies asking you to join their deal? Negative.
So how do you make it work for your business and leverage your time and stop asking yourself  how to build money? It's simple. Learn how to effectively market using affiliate marketing. What is affiliate marketing? You may have heard of the phrase. Affiliate Marketing as of today has about 25,900,000 results searching on Google. Affiliate marketing is a marketing practice in which a business rewards one or more affiliates for each visitor or customer brought about by the affiliate's own marketing efforts. The industry has four core players: the merchant (also known as 'retailer' or 'brand'), the network (that contains offers for the affiliate to choose from and also takes care of the New Payment Platform), the publisher (also known as 'the affiliate'), and the customer. The market has grown in complexity to warrant a secondary tier of players, including affiliate management agencies, super-affiliates and specialized third party vendors. (From Wikipedia).
So dumbing it down, basically it goes back to WITFM (What's In It For Me) as a consumer? If you're not allergic to money, this may be a solution for you if you currently have a website or like to waste time on Facebook (trust me, once you get going on Facebook, you can get lost in Flashback photos). They should just call it Flashbacks (just saying) :-). My buddy Curt Maly figured out how to save me time. He created Social Media in 7 minutes (freaking genius). The software he uses there allows me to use robots to do all the automation for me all from one location (Walk away income).
So most products or services that are making this digital era work are either paying for clicks (using pay per click) to drive traffic or have a commission percentage pay out to pay you for marketing their product. Take me for example. In the summer of 2010 I developed CraigslistAdPower.com. I knew if I was to make it an affiliate product, it would be attractive to readers and marketers like yourself because you will share it with your list. My friend Larry Beacham put me on the phone with over 200 people and we sold 122  product licenses in a 24 hour period just to his list. Why did it work so well? Because he has provided enough value so that people listen to him. He got paid gracefully and so did I. I pay out 50% of commissions to my affiliates. I call that fair. As a result, I also increased my list over 200 people that would otherwise not have known me if I wasn't referred by him. I will be realistic and the average person will not want to invest the time to create their own product, so marketing someone else's products is the best solution to get paid today.
Recently you may have heard the buzz about Empower Network which is first of it's kind to pay out 100% commissions at $25 a month (starting up to $125+month or more for their up-sell) directly to your bank account. As of writing this article, they have had some challenges with merchant accounts, so at the moment I choose to be paid by Paypal until things change and are more secure. The idea of Empower Network is quite genius. Put on by David Wood and David Sharpe, they build a network of bloggers, as yourself, if you choose to get involved. If you're like me and you love to write about anything your mind chooses and don't care about what others think about your writing, then I suggest you consider Empower Network as a source of income as well. They have banners marketing themselves and their products and they are doing ALL the selling for you through your affiliate link. In return they pay you 100% commissions. If you have no followers online or a very small list, this is the best way to get started building a followers list in my opinion.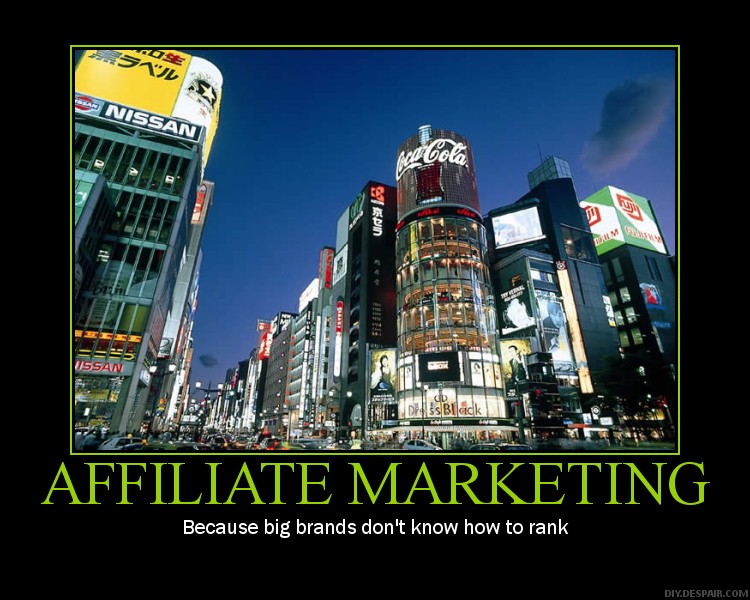 It's like what Robert Kiyosaki taught me back in 2006. You want to have about 4-7 streams of income bringing you money every single month without you working it. Keywords are  "WITHOUT YOU" working it. You can absolutely do that part-time or full-time depending on your drive.
One thing I have noticed from those that make it and don't make it online is their drive and mentality. Are you educating yourself on what's working now? Or are you skeptical on the next biggest fad taking your money and calling it a SCAM? I've spent hundreds and thousands on learning business and marketing from other online marketers. Why? Because I know they have the goods and I don't. They are living the lifestyle that I want to live. The lifestyle of making money without having to drive somewhere every single day and spend money on gas. As a result, I now live in the mountains living the lifestyle I enjoy and being a full-time stay at home dad. It can and will happen for you. Just believe.
So let's see what that looks like. If you hate having to commute to work every day, you're not alone! The average commute in miles for Americans is 16 miles and 26 minutes for one way (being conservative). That's 32 miles and 52 minutes for a round trip every day. And that is just the average! It's safe to assume that the high metropolitan areas such as Chicago, Los Angeles, Boston and New York will have longer commutes than the average. If you are currently commuting and it's starting to make you crazy, consider applying for a new job in your area, moving closer to work or car pooling to take the pressure off of driving every day. Especially with the spike in gas prices
As of writing this article 1/29/2012 the local gas station shows $3.70 a gallon to fill up your gas tank. So let's calculate this out.  32 miles a day and the average car is 22mpg. 32miles/22mpg = 1.45 gallons a day resulting in $5.38 (a day). That's $26.90 (a week) $115.67 a month and $1388.04 a year. Not including maintenance and food (cheaper to cook at home). Why am I writing this out? Because I want to show you the benefits of the cost of savings of commute time and money by working from home.
Now the average income according to the ssa.gov website for 2010 is $41,673.83.  After paying 42% of that to Uncle Sam,  that looks like $24,170.82/year.  You are left with $22,782.78/year after paying gasoline and $1898.56/  month in income. The rest goes towards cost of living and maintenance of your vehicle. Look I don't mean to be to the extreme here, but I really want to paint this picture. You have to ask yourself, can you make more than $2000 a month online (extra income) and can that be full-time so that you can put that the rest of the money away for other things. You can definitely save $1388.04 a year and earn more than $1898.56 a month by working from home. The beauty of being self employed is paying taxes at the end of the year on what's left not every paycheck. There are a lot of benefits and tax write-offs for working for yourself. Consult a qualified CPA, like cpa gilbert az, that understands small business owner practices, I like to use help from Rudy El Gabsi when it comes to accounting.
In closing business has changed. Either ask your employer to allow you to work from home or create your own circumstance like I have by creating an additional stream of income leveraging online marketing.
Stay tuned because the next article will be about getting your mind set to the right thinking so that you can start to "believe" you too can do it. It all starts from your belief and foundation.
Share your thoughts below.
Cesar Ramirez
P.S. Amazon has some great books below on this subject.
[DEAL_OF_THE_DAY]