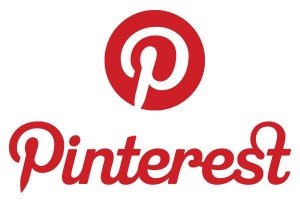 Pinterest is not like Facebook and Twitter wherein interaction is the name of the game. Pinterest relies heavily on images, videos and descriptions, making it one of the most obvious methods you can market your products and services through the Internet. Established in 2009, Pinterest has over one million visitors daily who pins, re-pins, likes and shares the boards created on the site.
And thanks to iOS and Android applications, it has now become easier for business people to present their products and services in a more interesting way. Truly, Pinterest is now an Internet marketing tool that marketers can utilize in order to make sure their products and services reach the right audience.
1. Create Unique Boards
Don't just create vague and general boards such as "things I like," "fashion" or "Pearl Rings." Create something that will surely be noticed by potential customers. If you are selling dresses, you may term it as "cute and fashionable dresses from the US." If you are selling iPhone accessories, you should also create a name that pertains to those products.
2. Use High-Quality Images
Potential customers will naturally be more attracted to your boards if you use high-quality images that will show the beauty of your products. You can only imagine how uninteresting images with crappy resolution are. Use images that are 600 to 800 pixels wide and 1000 pixels deep. If the image is too small, your followers may not be able to re-pin it. And if they can find the same image with a better resolution on another website, they might use that image and you will lose traffic on your site.
3. Invite Followers
Doing Internet marketing on Pinterest relies heavily on how many followers you can attract. Since Facebook, Twitter and Instagram are still the most popular social networking sites out there, you must post links there to your Pinterest account. Also, you might be able to attract more customers if you give out prizes for your followers who can get the more likes for a board they re-pinned from your account.
4. Add Detailed Descriptions
It is not only important that you post high-quality images on your Pinterest account. It is also highly vital that you add detailed descriptions on your boards. Describe your products or your services and make sure to word the descriptions in such a way that can attract consumers. Give the details they need and answer questions as they were posted.
5. Link The Boards Back To Your Actual Site
A Pinterest account is not enough to make a successful Internet marketing bid. You have to link the boards to your website wherein they will find more information about your business. Pinterest is one of the top social networking sites that has a high referral rate, so you have to make use of this interesting tidbit.
People pin thousands of boards every day, and they follow people they don't even know as long as their boards interested them. To have a successful Internet campaign on Pinterest, you have to make sure your boards are interesting enough for potential customers to re-pin them and follow you. Treat your Pinterest account as you would treat your actual business' website. It is an avenue wherein your business can thrive.
Your partner in success,
Cesar Ramirez