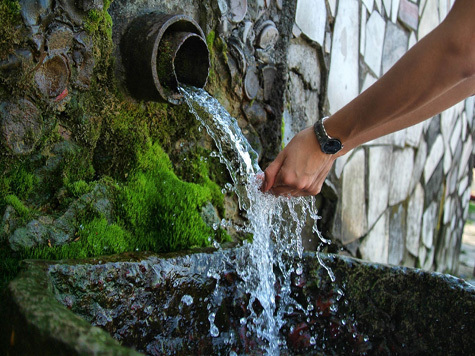 It is reported that Magic Johnson traveled to Tlacote, Mexico for water for medicinal purposes and later had it shipped directly to him in the U.S.  Fortunately for Magic he discovered Kangen Water and is now able to produce his own FRESH active hydrogen water in the comfort of his own home.
Magic Johnson took a proactive and holistic approach to his AIDS problem.  Whatever he's been doing, it's obviously worked well for him.   Over 20 years since his AIDS diagnosis and still going strong!  Go Magic!  Go Kangen!
Over 40 years ago a group of Japanese scientist set out to study "miracle waters" from around the world (including Tlacote, Mexico).   They found that the properties of these waters CAN be scientifically engineered so they began producing active hydrogen, restructured water and installed these powerful water ionizers in their hospitals in Japan.  Today, these medical grade devices are available for home use and the health benefits of those drinking Kangen water are nothing short of "miraculous".
I'll bet you couldn't pry Kangen water away from Magic Johnson, Bill Gates, Donald Trump, Jillian Michael's, Martha Stewart, or anybody else fortunate enough to be drinking this water.   Nothing would make me give mine up!
What about you?  Will you travel to Tlacote, Mexico or will you opt for an endless supply of active hydrogen, miracle water in your own home?  That should be a no-brainer for you.  It was for me when I saw what the water did over 10 years ago to my son Adam when he was dealing with a health issue. I'll be happy to share the story offline during a phone call… just ask!
CHANGING THE WAY THE WORLD LOOKS AT WATER…
ONE DROP AT A TIME!
Contact me for Active Hydrogen Water!
Cesar Ramirez
760-297-0366
kangewater@CesarRamirez.com