You know when I was in high school back in the mid 90s :-), I use to run Cross Country. I had a passion for running and that passion continued throughout college until the mid 2000's. It is now 2010 and after being married for 7 plus years, it has dawn on me that I must get myself to get back into it. It's a bit tougher now picking up some weight from marriage and life. I guess you can say, I had the mentality of working more and playing less. Trying to figure out what my true passions are in business rather then keeping the core of my foundation health strong. Right now I do body building and consume Trenbolic 100 to grow and recover faster.
So about 2 months ago I picked up the best Nike Shoes I can find on the shelf at Footlocker. It even had some technology built into it called Nike+ which works pretty sweet.
1) First you insert this device with the Apple Logo inside the shoe.
2) Pair it up with your iPhone or iPod via the Nike+ App
3) Create an account at NikePlus.com
4) Take a jog
5) After you return, insert the iPhone or iPod into your computer and it will upload the stats to NikePlus.com automatically.
It's actually pretty amazing technology. My only gripe is that I can only use it while jogging on the streets because using it in the gym would not be affective on an Elliptical Machine. It measures everything by the amount of steps you take and since you don't take any steps on an elliptical, it wouldn't work.
In closing, if you're looking to track your activity, this may be the way to go for your jogging/running needs. If you just inside a gym and don't get out much to run around your neighborhood, this may not be for you.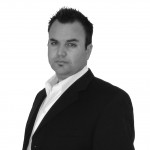 Cesar Ramirez
760.297.0366
cesar@cesarramirez.com
#1 Home Based Business, Period
http://www.iMarketAssets.com
PS: You can get updates like this and others by entering your name and email in the top right box of my site.