Each days of our lives, it's inevitable we will make mistakes. However, everything happens for a reason, so we should never be afraid of making mistakes. What matters most is that we leave the past behind, and simply learn from it. Of course, try not to bounce back over the same mistakes. Admittedly, as human beings, we can repeatedly make the same mistakes. It's a fact! None can deny it, even a perfectionist makes the same mistakes thrice :).
Plenty of us think in the form of "could of, should of" which will flash into your mind after making a mistake. Makes come and go. Failures come and go. I was once told by a mentor of mine Mr. Jim Rohn, double your rate of failure to really see results. Whether financially, health, or any situation you want to get a stat from.
My point is, it's indeed a waste of time trying to figure out everything about a decision you made, and realized that it was a big mistake. If you could only turned back time, you would not make that same decision again…From the statement itself, if you could turn back time, the problem is that no one can turn back time. History repeat itself and it will continue to repeat itself. That's the only chance you have to make the right decision, once the same scenario occurs in your life.
Lets talk about how we are being changed with our wrong decisions in life 🙂
*
At first we feel so upset, and useless. As if we want to simply sleep all day, hoping that when we wake up everything is under control.
*
Second, we feel guilty for committing mistakes, and worst, if someone has been affected by our wrong moves, we would not only feel guilty, we would surely feel like we want to burry ourselves.
*
Third, we want an instant change…we become very eager to change our identity.
The great thing is that once we're done contemplating over our mistakes, and realize its time to move on, we become a better person, we become more positive, much stronger, much willing to face defeat, more appreciative over small things..and of course more forgiving. Yet, if we are the type of people who don't welcome changes and corrections in life, then past should simply be left behind, or else we might do something terrible on top of our simple mistakes.
Leave the past behind, and let us not dwell on it but that doesn't mean you'd be ashamed of the mistakes you have committed. You don't have to be ashame of anything, for as long as you've learned from it and have already move on. Of course, it is also important that you have commited to make yourself a better person. Asking your mentor, your idol, your elders to teach you how they survive from all odds in life, will help you realize that life must go on, even after a shameful mistakes you have committed.
Surround yourself, with God fearing friends with very positive attitude. If it's necessary for you to change your environment, so be it. Go for it! Read books about how to handle your consequences of your very own mistakes. Or read more about enhancing your personalities and dealing with your past 🙂 Live life to the fullest, you can only do that, if you will forgive yourself, and just learned from where you've failed.
To Your Abundance,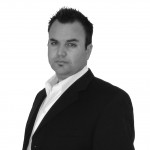 Cesar Ramirez
http://www.CesarRamirez.com
(951) 595-7758
Follow Me On Twitter – Southern California Twitter Guy
Friend me on Facebook – Cesar Ramirez on FB
Check Out My FB Page – Cesar Ramirez Fan Page (Free tips on marketing)
Wanna Work With Me? – Work With Cesar Ramirez
PS: You can get updates like this and others by entering your name and email in the top right box of my site.
PSS: If Your Upline Does Not Have a Step-By-Step Blueprint For Success, Check This Out (Unless You Already Have Too Many Leads) – Click Here For Instant Access