Hello my friends,
You either stumbled upon this post during a Google search or you are one of our faithful followers on our list. You can subscribe at anytime in one of the boxes on this page or far down on the page.
So here's my Maui story. Can you believe I, Cesar Ramirez, finally turned the big 4 0. Yeah, forty years old and I can't even tell you that I feel any different, but I can tell you that I have yet many goals to accomplish. It all started in early summer of June 2017. I was planning a 40th birthday party in a local winery that I formally DJ at called The Temecula Coach House for my family and friends. I thought it'd be nice to get family and friends over to celebrate a pretty huge year. It may even be called over the hump for some. Then I realized that I may not spend the quality of time I wish to with my 3 sons and wife…
So during a snapchat session, I was watching a couple in June 2017 that were posting sunset videos of Maui, Hawaii. And I was like, wow, that would be awesome. I asked the snapchatter, hey when is a good time to start planning a vacation like this? He said 5 to 6 months ahead of time. And at that moment I realized, that's it!!! December 8th is my 40th and 6 months from now I will be prepared to pay this trip off :-). I shopped around different sites and came across package deals from Costco, Travel sites and so on and I found that it would be good to break down my reasoning for not picking an all-in-one package.
#1 – Hotel – AirBNB – Why? Because I have a family of 5 and the 2 bedroom 1 bath apartment we got is amazingly big compare to hotel space. It has a full size fridge and we stored food we cooked with for the week. Saving big money on not eating out. – 7 Days costs us just around $1100 for stay and about $400 in groceries.
#2 – Car to get around – Since I have a lot of points with Avis, I decided to take advantage of this and I got to save about $350 renting a van for a family of 5. You may not need such a big space.
#3 – Flights – I went through AAA since I have a membership and the flights cost us just below $450 each. Total = $2250
Costco Price= $5500   | Me shopping around price= $3700.
#4 – Paid Events to do with the kids and wifey – broken down below (I avoided Time share activities since I value my time.) There we paid a small amount more to dictate our vacation our way.
We left Saturday morning at 6am from San Diego and had a 1 hour layover in Los Angeles (LAX). We arrived in Maui 5 hours later. Remember Hawaii Time goes back 2 hours. So set your clock back if you're coming from California 2 hours or more if you're coming from elsewhere.
Sunday Day: We are devout practicing Catholics so we attended early morning Mass at Christ The King Catholic Church.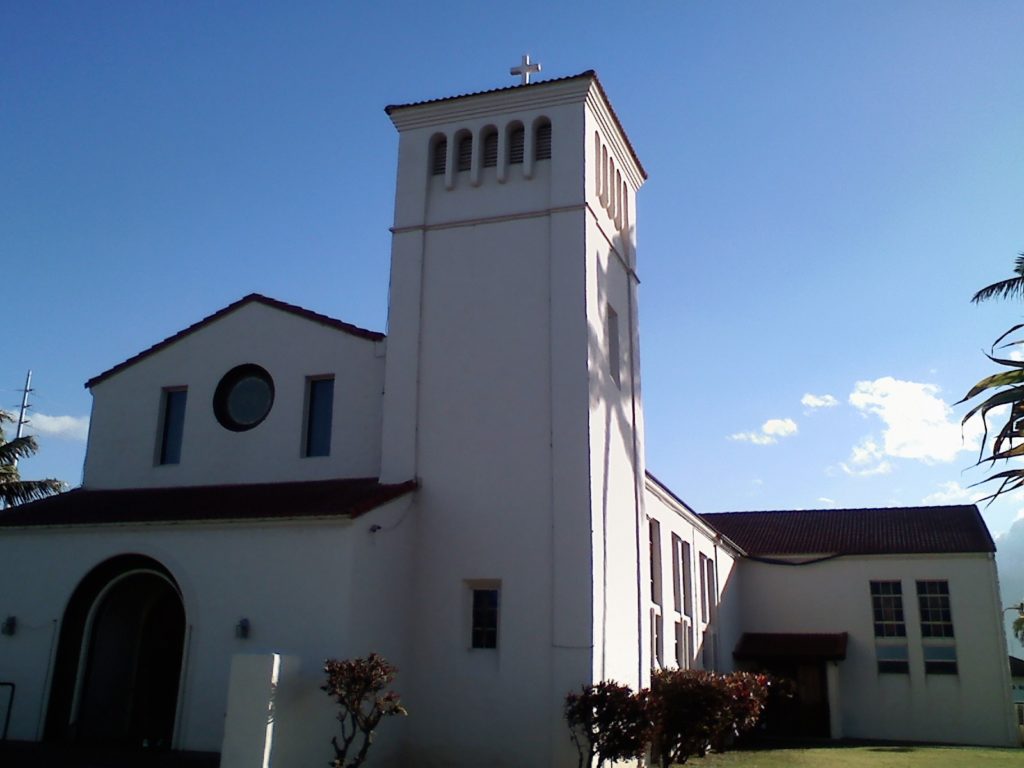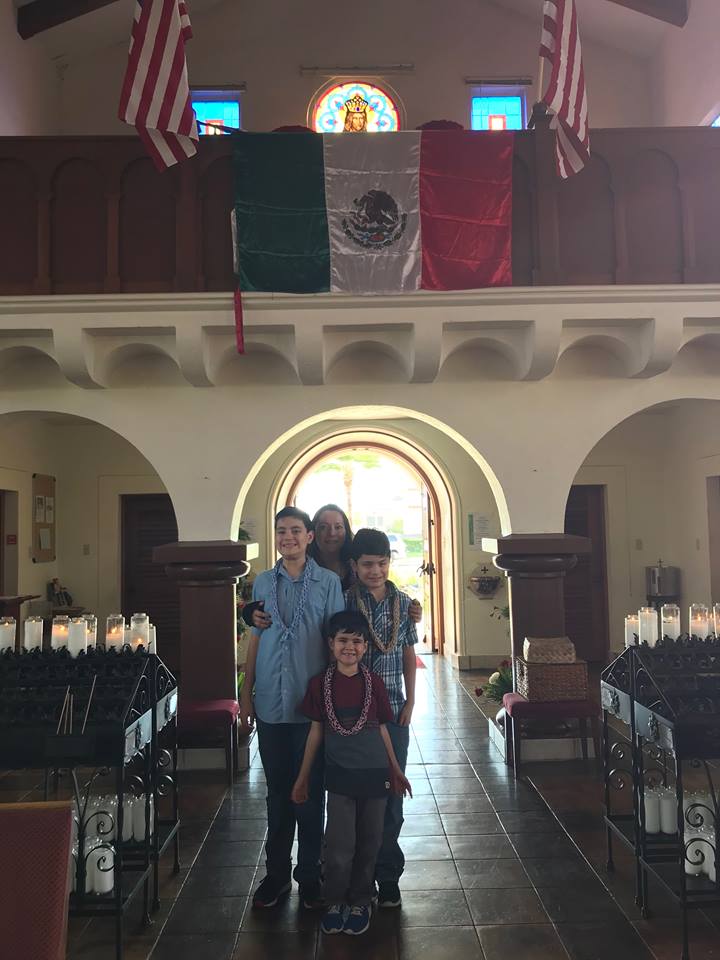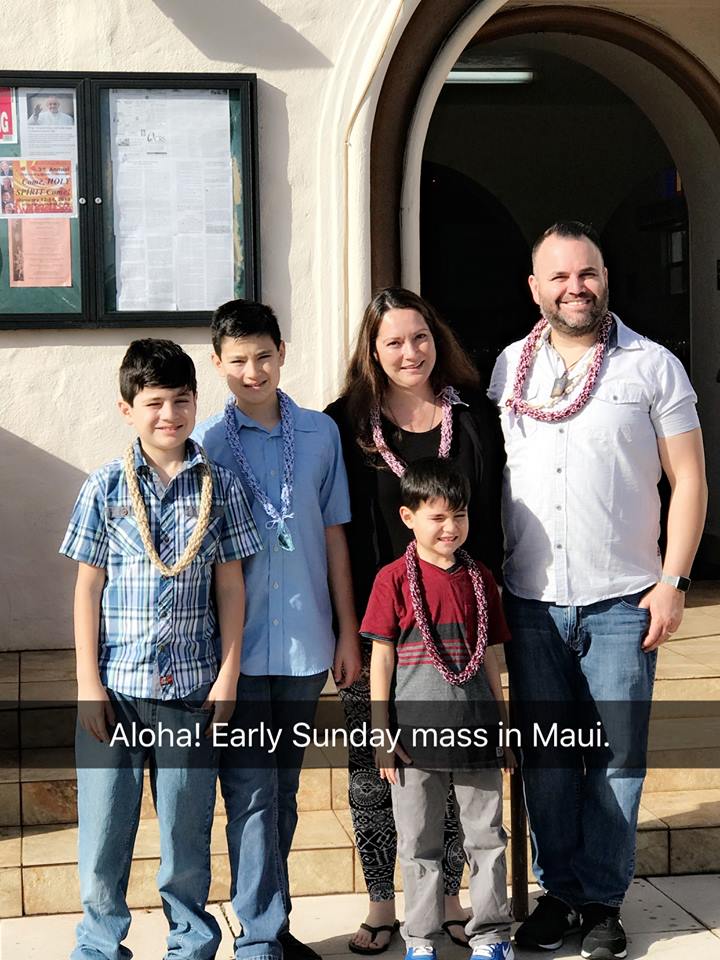 The first event we did after our car rental and checking into our hotel was the Maui Aquarium. Since you're on an Island, I recommend educating yourself on the sea life around you. They have a 15% discount if you buy your tickets online. We ended up buying and booking there on the spot. Remember, it's not what you make but what you keep. We really enjoyed this show and I recommend getting the audio commentary so that you know the history of what is what. A great spot to take pictures next to the yachts and boats.
My sister Veronica assisted with some of the must do places. I will cover these in a few… Thanks sis!
So I have a friend who I've known since 6th grade. She was someone who I actually had a crush in for all of my middle school years. That's besides the point but she knows Maui, Hawaii and I decided to ping her on Facebook because she's a great friend. Chantelle is awesome and recommended some great spots… accept this one. She didn't recommend the Road to Hana. We actually had 2 people tell us they didn't but we did it with fashion. There's an app called The Gypsy Guide of the Road to Hana. I highly recommend spending the $5 and getting it from the app store. You learn the history and the travels to the Road to Hana. Here are some of our pictures from this amazing trip… And yes, planning ahead by reading this post is key to winning a bad ass trip to Maui….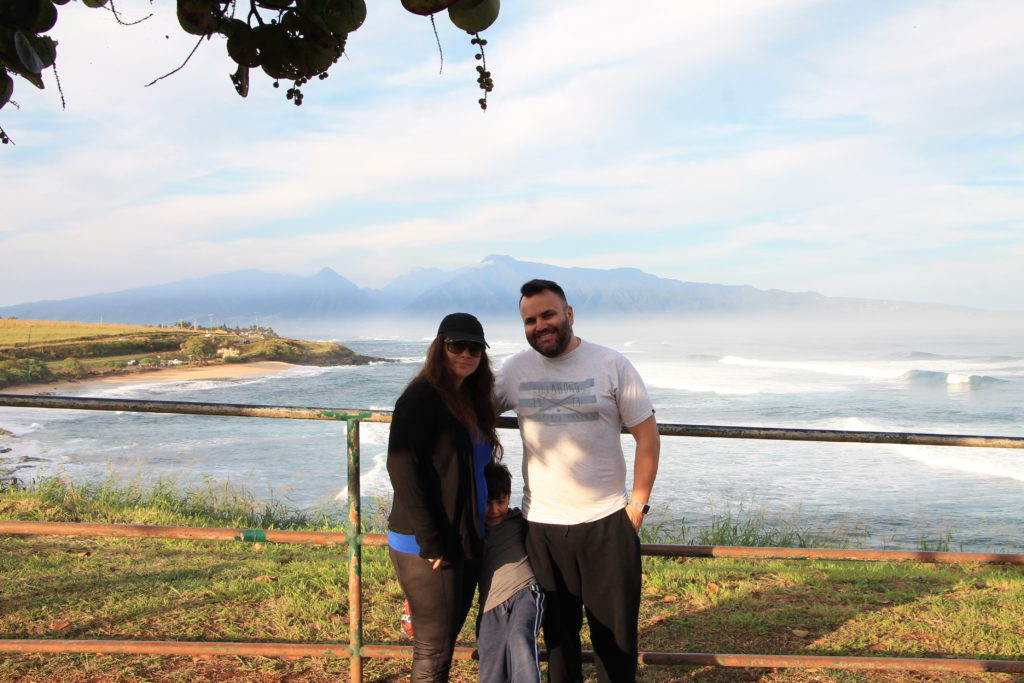 Don't these pictures look like a fake backdrop? Seriously though!
Ok so enough with this awesomeness. I absolutely unequivocally believe you deserve the best. And YOU do.
Xochilt, myself, Lil Cesar, Adam, and Luke believe it also!
When you're spending time in Paradise. Oh my goodness, time just suddenly stops and calls for you. Why would you have it any different?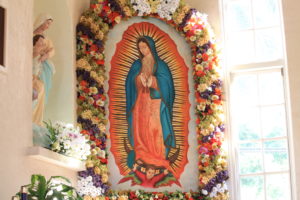 We visited Our Lady of Guadalupe on her Feast Day Dec 12th. It's amazing that Maui's Catholic Church honors her appearance in Mexico in the 1500s. Respect!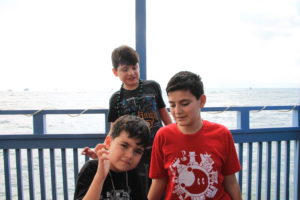 You must try the Gelato on Front Steet! We also Enjoyed the Pizza!
More to come stay tune…